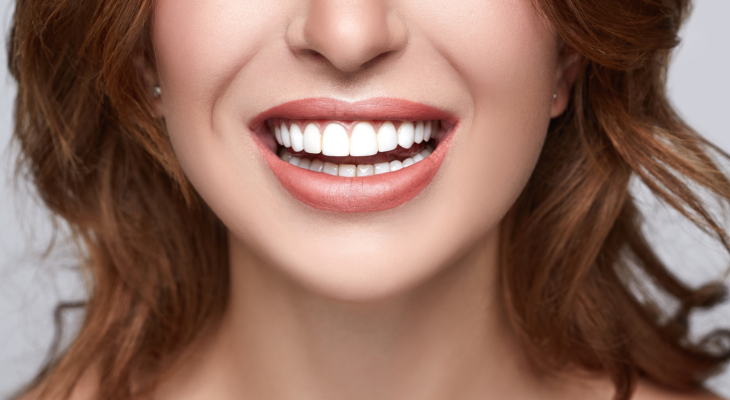 Smile Makeover in East Delhi
The Magic of Smile Makeovers
A beautiful smile gives a great first impression. You may not be happy with the size, shape, color, or position of your teeth. Or sometimes your teeth may be stained, crooked, chipped, or missing. Smile makeovers are done to correct any or all of these problems.
When you want to improve the way you look or feel, makeovers are a great place to start. You may go for a hair makeover or wardrobe makeover or get plastic surgery done. Getting a smile makeover is another great way to increase your confidence and feel better. Get your best smile with the best smile makeover in east delhi.
What is a smile makeover?
A smile makeover is a procedure or a combination of procedures aimed at improving the overall look of your smile. It may contain various procedures like orthodontics, whitening, bonding, veneers, implants, crown lengthening, botox, and fillers.
Whether your smile imperfections are small or big, you can achieve a new look that matches your goals. Every smile is unique and so are the procedures and treatments. We work closely with you to provide you a customized solution specially designed to meet your wants.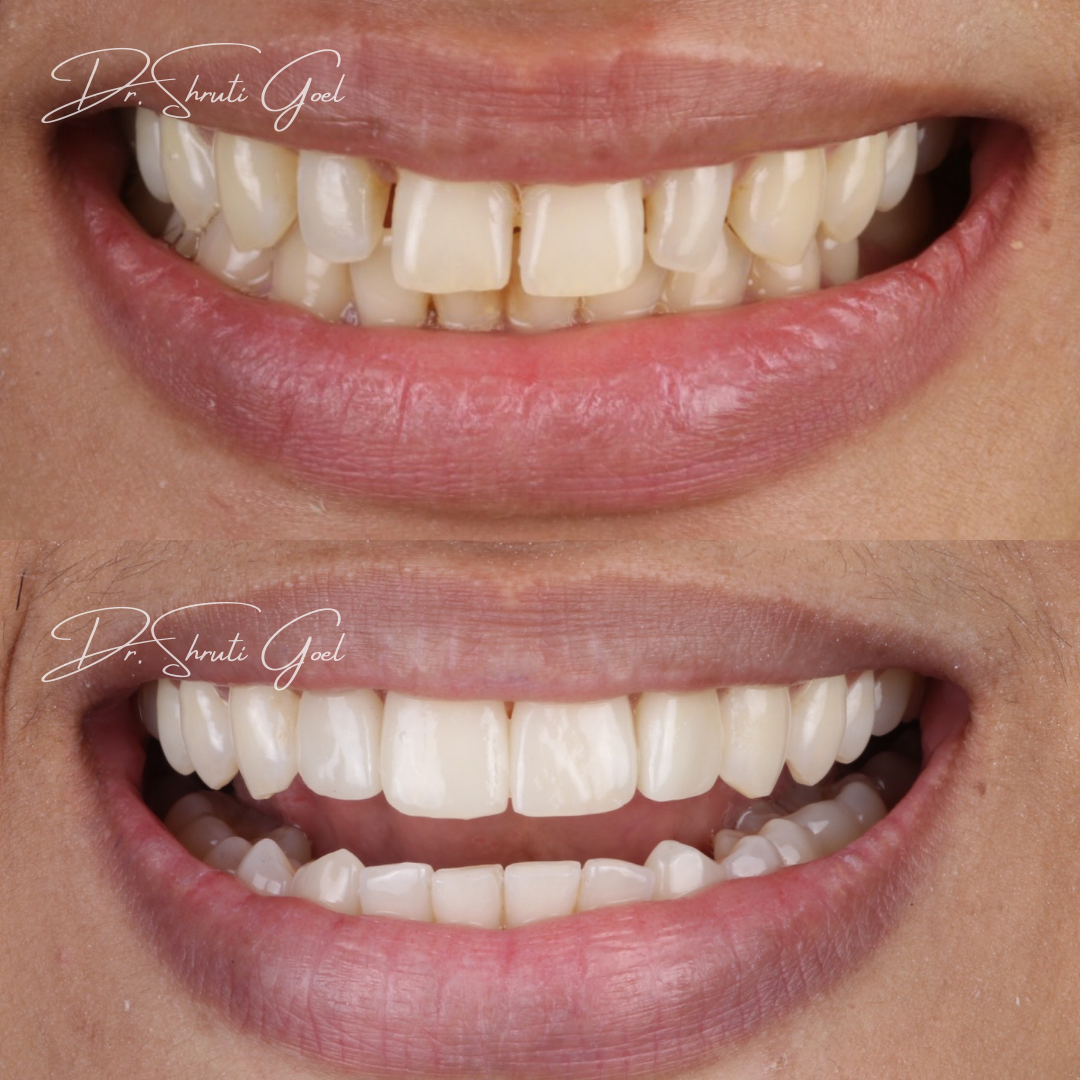 Smile Makeover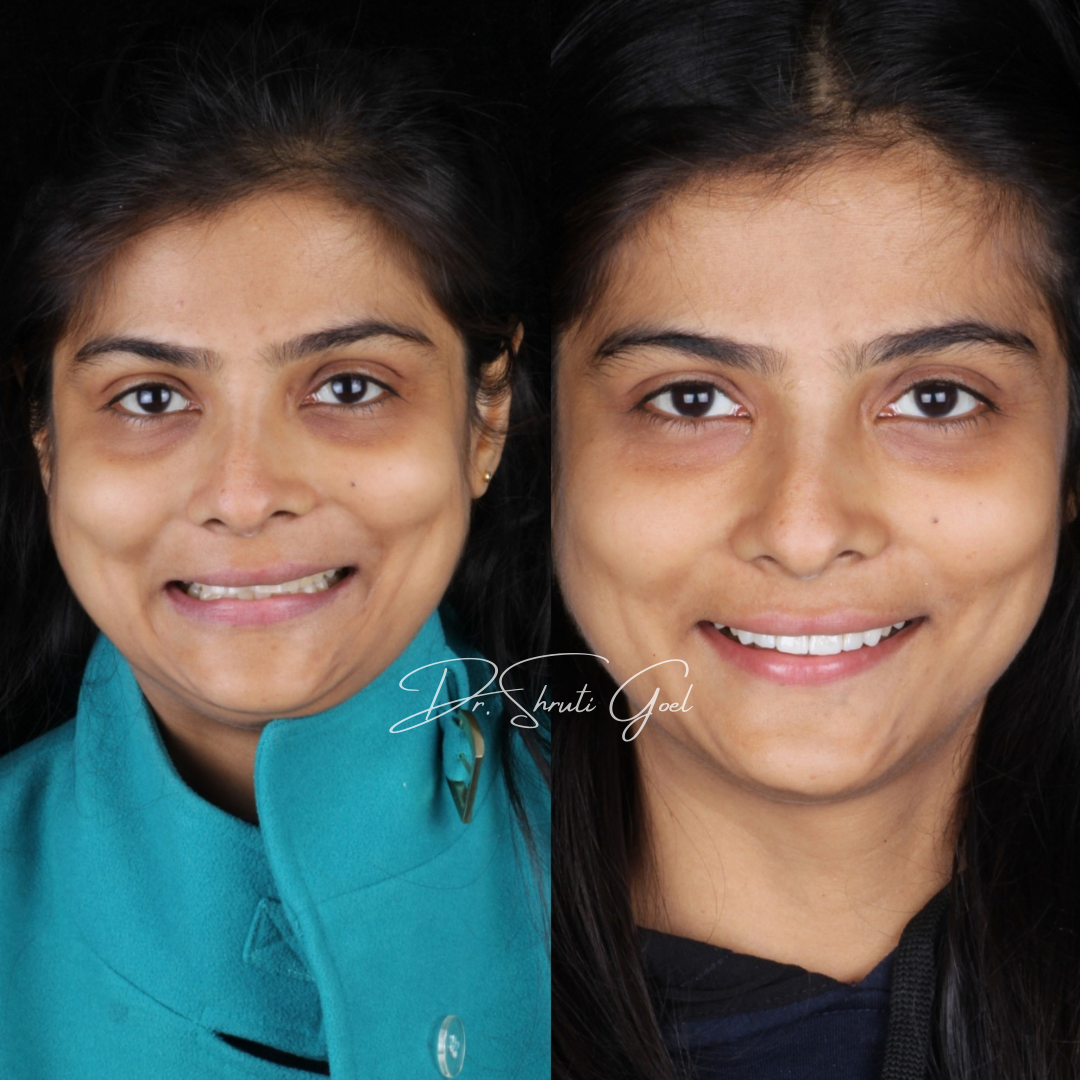 Smile Makeover
Am I a Good Candidate for a Smile Makeover?
If you are interested in improving the look of your smile and teeth, you are a candidate for a smile makeover. If you have any active disease in the mouth like gum diseases or decay we need to first make your mouth healthy and then work towards any cosmetic needs.
Do we have any age restriction to go for a smile makeover?
For teens, it is recommended that your jaw bone formation and physical growth should be complete before you go for a smile makeover. For seniors, there is no age limit. If you have good oral health and not too compromised general health you can receive a smile makeover.
Can I see the preview of the results?
Yes. We can show you how you will look even before any treatment has started. We have special virtual smile design software to achieve this.
What does a smile makeover cost?
We design every smile makeover especially for you according to the end goal you want to achieve. The cost depends upon the number of procedures included and the treatment you choose to have.
Does getting a smile makeover hurt?
No. Cosmetic dental procedures are typically minimally invasive. Most patients find that local anesthesia is sufficient to keep them comfortable.
How much time is required to get a smile makeover done?
It depends upon the procedure and number of procedures you are having. Teeth whitening can be done in 45 mins. Veneers require 2-3 visits. Implants can be placed in a span of 3-6 months and orthodontics takes 6-24 months.
Why choose Veda Dentistry and Cosmetology for getting the smile make over
At Veda we provide you with all the above services and we ensure you get that confident smile with our smile makeover treatment. So what are you waiting for? Visit us today and get the best smile makeover in east delhi.