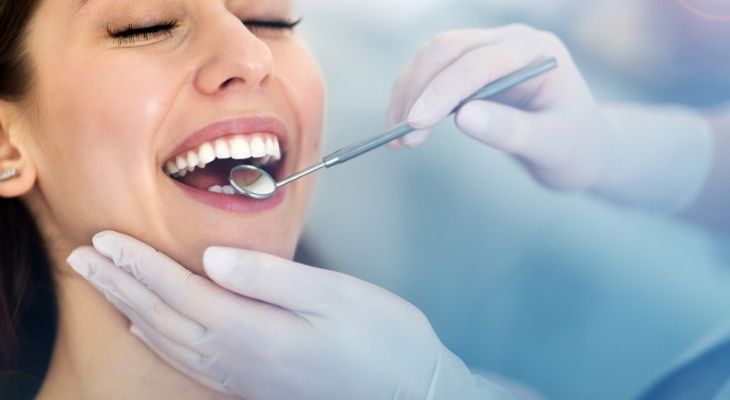 How to make the most out of your smile makeover consultation
The dental consultation is your first step toward your smile makeover. Like any other consultation, it is essential to consult with a qualified and experienced cosmetic dentist, before undergoing any type of smile makeover as they will guide you to achieve your perfect smile.
Depending on the need for treatment your dentist will discuss various treatment options and you can discuss all your issues, concerns, and fears related to the treatment with your dentist. If you have any kind of anxieties or apprehensions about the treatment; it's the best time to discuss it with your dentist.
During the consultation, the dentist will examine your teeth, gums and bite to access the condition of your oral health and identify any issues that may need to be addressed and determine the best course of treatment for your specific needs before the smile makeover can be performed.
The dentist will also discuss your cosmetic goals with you and help you to understand the different options available for achieving the look you desire. This may include teeth whitening, veneers, bonding or orthodontic treatment. He will also explain the pros and cons of each option as well as the potential risk and benefits so that you can make an informed decision about the best course of treatment for you.
The dentist also allows you to see before and after photos of the dentist's previous patients who have undergone similar procedures as this can be very helpful in giving you an idea of what to expect from the procedure and it can also help you to decide if the dentist is the right fit for you.
SOME TIPS FOR CONSULTATION:
You can discuss all your issues and problems with your dentist.You can discuss the changes you want to make or have on your mind regarding your smile. So, your dentist can suggest the treatment that fits your goal.

You can ask the dentist for pictures or models to show. Your dentist can show you pictures of previous cases.

You see if the dentist is the right fit for you to understand your needs or goals.

You can tell your dentist what changes would you like to make in your treatment.

You discuss the payment methods and your budget with the dentist so that he can help you choose the treatment plan accordingly.
So, take the advantage of this chance to get to know your dentist better and expand on your knowledge. And feel confident in knowing that you're taking steps towards a healthier future for your teeth, gums and smile.