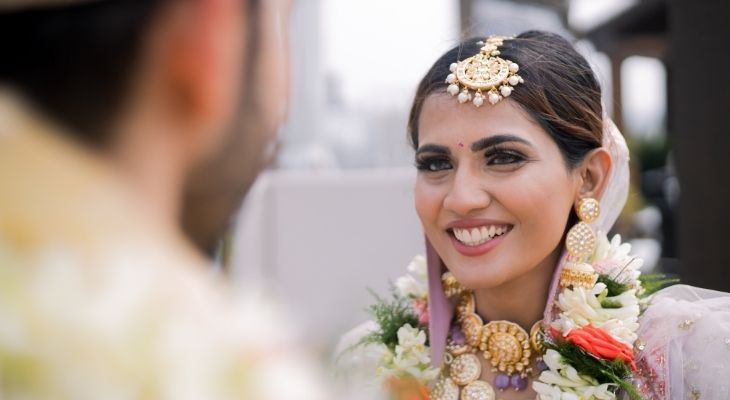 The wedding season is officially here! That means lots of food, fun, family and friends! You must have spent months together to plan your D-Day – finalizing the perfect dress, jewellery, photographer and makeup artist. After all, your special day has to be picture perfect. These wedding pictures last for decades and are a family legacy! They allow you to share the precious moments with your friends who were not able to attend. Wedding pictures are proudly displayed in our houses and serve as sweet remembrance!
It is well documented that the first thing that someone sees in your pictures is your smile. A full smile displaying teeth looks more genuine, happy and exuberant. And makes your pictures even more appealing as opposed to a closed lip smile!
What kind of smile do you prefer.. a closed lip or a full smile?
If you smile closed lip, it might be possible that you are too conscious of your teeth.. If there is something about your teeth that bothers you, such as if they are too long or yellowish or too much gums are displayed when you smile or the teeth look uneven..contact us.. In modern dentistry we have solution for each problem.
Book a consultation before 10th september and get the first consultation and virtual smile makeover complimentary with our Aesthetic Dentist, Dr. Shruti Goel at Veda Dentistry and Cosmetology.
Dr. Shruti Goel is a trained Digital Smile Designer (DSD specialist) and she can show you how your teeth will look after treatment before any treatment has started.
Check out our range of cosmetic dentistry procedures here (https://vedadentistry.com/services/dentistry)
And what a smile makeover is all about here (https://vedadentistry.com/post/smile-makeover)